KAIMUKI CHRISTMAS PARADE
The 2021 Kaimuki Christmas Parade will not be held this year due to the pandemic. The health and safety of our community, especially keiki, is of concern. We all hope that our normal activities can resume soon.
Planning for the parade occurs throughout the year due to permits, logistics, sign-ups etc. The Kaimuki Christmas Parade is held on the first Thursday of December. Please look forward to next year's parade on Thursday, December 1, 2022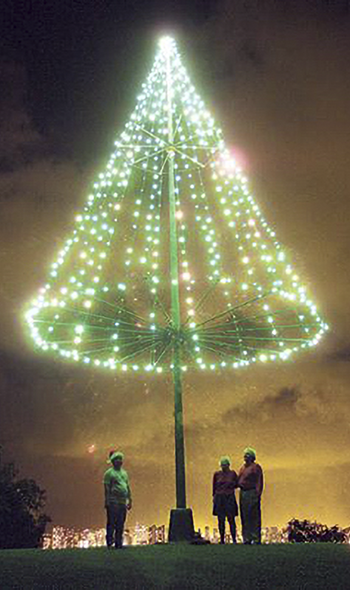 PU'U O KAIMUKI CHRISTMAS TREE
KBPA coordinates the annual lighting and maintenance of the Pu'u O Kaimuki Christmas Tree. Located above the Kaimuki Fire Station, the tree has been re-fitted with LED lights and can be seen for miles. The tree is illuminated on the night of the Christmas Parade and remains lit through the holidays. Our appreciation goes to the volunteers of Hawaiian Electric, who donate their time and equipment to maintain the structure.
KAIMUKI MUNICIPAL PARKING LOT #2
Since February 2021, the City and County of Honolulu has been replacing and improving Parking Lot #2 as outlined in the image. The project is being conducted in sections and includes not only repaving but landscaping and utility work. For many years, the parking lot has been in disrepair and has been a safety concern.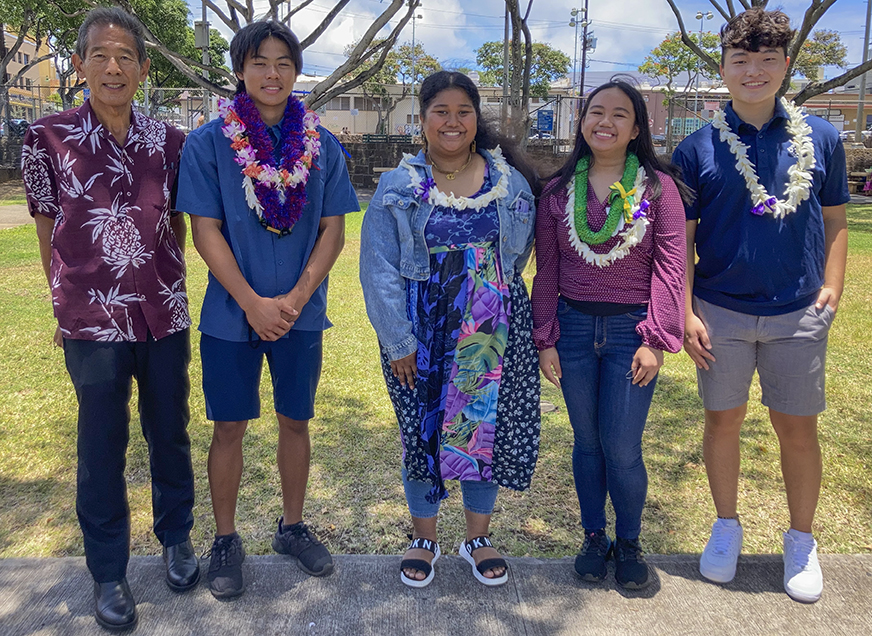 KBPA FOUNDATION SCHOLARSHIP PROGRAM
Every year the KBPA Foundation selects top high school seniors from Kaimuki schools to receive scholarships: Kaimuki Christian, Kaimuki High, Sacred Hearts Academy and St. Louis High School. KBPA believes in supporting our local youth who will be the future leaders of our community. Through an application and interview process, one student from each of the schools is selected to receive the KBPA Foundation Scholarship. Our congratulations go out to the 2021 honorees.
The 2021 KBPA Scholarship recipients are:
Valor Ahn – Kaimuki Christian School
Rae Anelic Dalinoc – Kaimuki High School
Yokiko Techuo – Sacred Hearts Academy
Noah Chun – Saint Louis High School
(Click on photo to enlarge)