2022 KBPA CHRISTMAS PARADE
The KBPA Kaimuki Christmas Parade 2022 was held on Thursday, December 1 and was a huge success. A big mahalo to KBPA's CALVIN HARA who coordinated the entire event – from obtaining city permits months ago to finalizing the lineup on the night of the parade. A big mahalo as well to all of the volunteers who helped out.
HAVE PICTURES OF THE PARADE YOU'D LIKE TO SHARE? Submit them here.
The parade was recorded for television by OLELO MEDIA. The playback schedule is on the home page. Our emcees this year were KBPA's Mahlon Moore and Becky Gardner.
A huge mahalo to our major sponsors this year:
SANTA LEVEL SPONSOR
3650 Waialae
GOLD LEVEL SPONSOR
Civil Beat
PLATINUM LEVEL SPONSORS
American Savings Bank
Better Homes & Gardens Real Estate Advantage Realty
Central Pacific Bank
Hawaii Dachshund Rescue
HomeStreet Bank
Honolulu Star-Advertiser
Independent Order of Odd Fellows
Mango Tree Fitness & Marshall Arts
Maunalani Nursing & Rehabilitation Center
Niu Honolulu
SCHOLARSHIP AWARDS CEREMONY 2022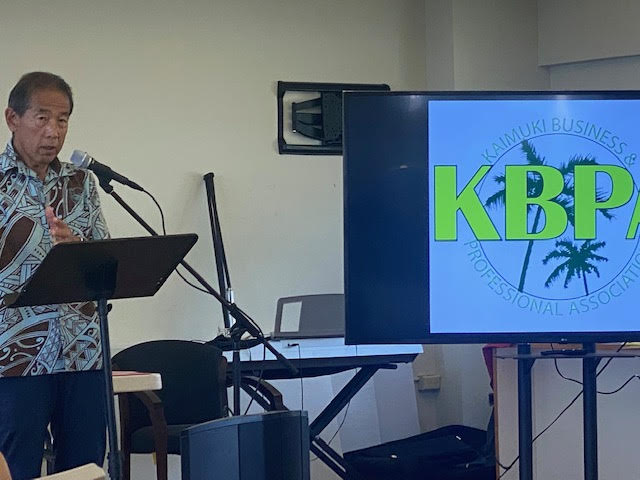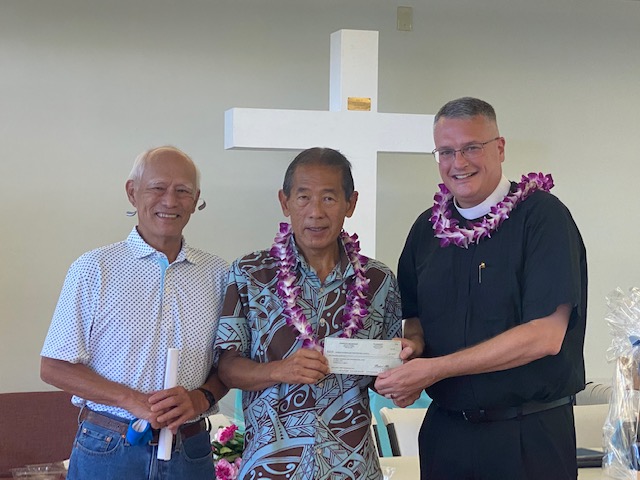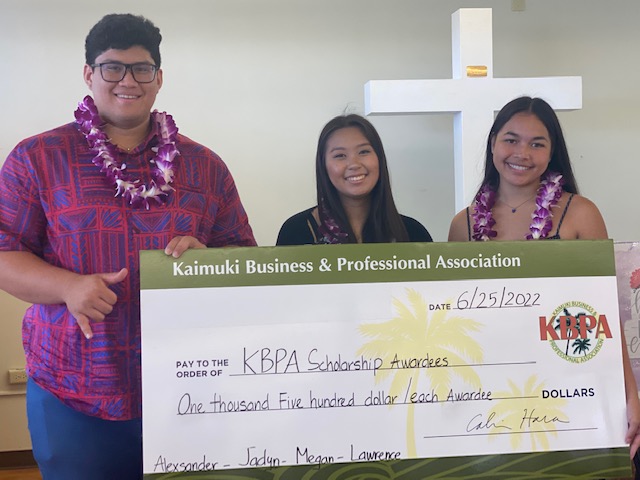 The 2021 Kaimuki Christmas Parade was not held this year due to the pandemic. As an alternative, we held our first-ever KBPA "Parade-in-Place" on Thursday, December 2, 2021 from 6-8pm, plus an additional holiday sign waving on Tuesday, December 20th! Pictures from both events in the slideshow below.
Participants who would have been in the parade held a holiday sign-waving instead along the usual parade route.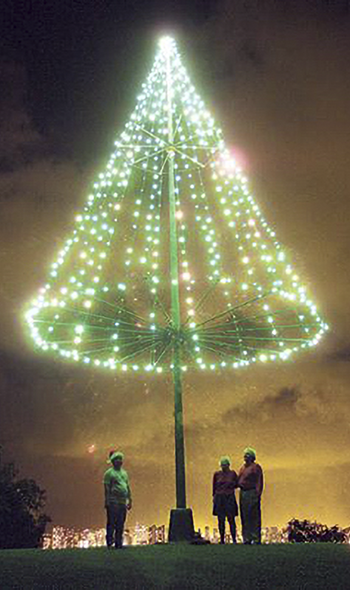 PU'U O KAIMUKI CHRISTMAS TREE
The tree is illuminated nightly through the holiday season and can be seen from much of Honolulu. Our appreciation goes to the volunteers of Hawaiian Electric, who donate their time and equipment to maintain the lights and structure.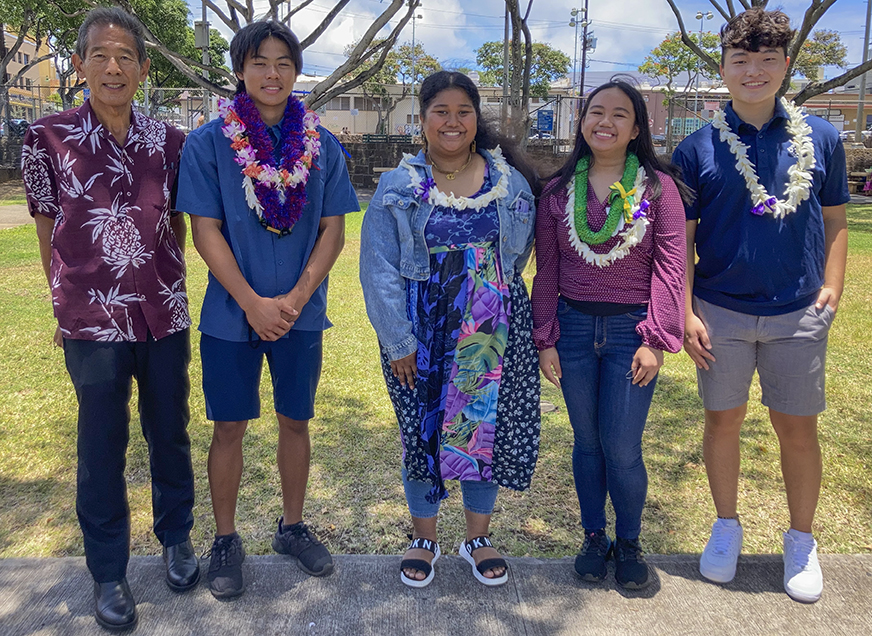 KBPA FOUNDATION SCHOLARSHIP PROGRAM
Every year the KBPA Foundation selects top high school seniors from Kaimuki schools to receive scholarships: Kaimuki Christian, Kaimuki High, Sacred Hearts Academy and St. Louis High School. KBPA believes in supporting our local youth who will be the future leaders of our community. Through an application and interview process, one student from each of the schools is selected to receive the KBPA Foundation Scholarship. Our congratulations go out to the 2021 honorees.
The 2021 KBPA Scholarship recipients are:
Valor Ahn – Kaimuki Christian School
Rae Anelic Dalinoc – Kaimuki High School
Yokiko Techuo – Sacred Hearts Academy
Noah Chun – Saint Louis High School
(Click on photo to enlarge)